President/founder/research committee chair
Jeff D'Angelo is the Proud father of JJ. Since day one of his son's birth, he has been committed to giving him the best possible chance to succeed. After receiving a diagnosis of CHAMP1 It's been his life's mission to fuel research in hopes for a cure and of a better life. In addition to co-founding the CHAMP1 Research Foundation, Jeff has served as a teacher, basketball coach and special needs ministry leader at his church. Jeff is a loving father and husband who is motivated daily by his son to do all he can to advocate, spread awareness, further research. You can follow more of JJs story and read blogs from Jeff at www.raisingachamp.com
Vice President/Founder/Finance Committee Chair
Katis D'Angelos oldest son, JJ, was diagnosed with a CHAMP1 Gene Mutation in April 2018. Shortly after the discovery of her sons ultra-rare genetic disorder, she started CHAMP1 RESEARCH FOUNDATION, as a means of building the research and awareness for the CHAMP1 community. She believes that partnerships between patients, families, researchers and clinicians is essential part of understanding CHAMP1, finding treatments, and is hopeful for a cure. She brings her background as a former Bank Manager to run the day to day operations for CHAMP1 RESEARCH FOUNDATION. Katis holds a BA in Marketing Communications from the University of South Floridia. She blogs with her husband at RaisingaChamp1.com
Stacey McPherson lives in Bannockburn, Scotland with her husband and two sons. Her eldest son Calum was one of the first to receive the diagnosis of the CHAMP1 gene mutation, when he was seven years old. With no information available about CHAMP1, she made it her mission for newly diagnosed families to have a point of contact after receiving their diagnosis and that's when she set up the www.champ1gene.com website. This also gives newly diagnosed families a link into the CHAMP1 Facebook Group and connects them with all the other families. Stacey loves spending time with her family. She has watched Calum bloom into a very handsome young man, He has a infectious laugh. Stacey is currently juggling being home and working. She is a mum on a mission doing her best to raise awareness for the CHAMP1 community.
Patricia is a CHAMP1ON Mom, she lives with Lucca and her Family in Sao Paulo – Brazil.
She got Lucca's CHAMP1 diagnostic when he was only one year old and found on the Foundation the support and information she needed to share with Lucca's doctors and therapists.
Since 2020 she is working closely with the Foundation to guarantee that all the hard work the foundation is doing is being promoted in the best possible way.
She has a career in usability and web design and is responsible for the CHAMP1 Research Foundation Communications on social media, the creation of campaigns, and newsletter.
Stephanie Lanning's younger son, Jett, was diagnosed with CHAMP1 in July of 2020 after many months of testing and waiting.
Her initial phone call with the geneticist left their family with more unanswered questions than they knew what to do with, leading them to discover the CHAMP1 Research Foundation.
There was no doubt that the Lanning family wanted to help create community among other affected families and push for greater research as newly diagnosed parents.
Stephanie and her husband, Troy, run a podcast for CHAMP1 families and friends called Undefeated: A CHAMP1 Podcast. This podcast provides recent community and research updates and shares other families stories who are on their journey with CHAMP1.
Stephanie also graduated with her bachelors in science at California Baptist University. She currently works as a registered nurse in the field of oncology. There is so much more to be done for individuals diagnosed with CHAMP1 and Stephanie and her family are looking forward with hope for all that is to come!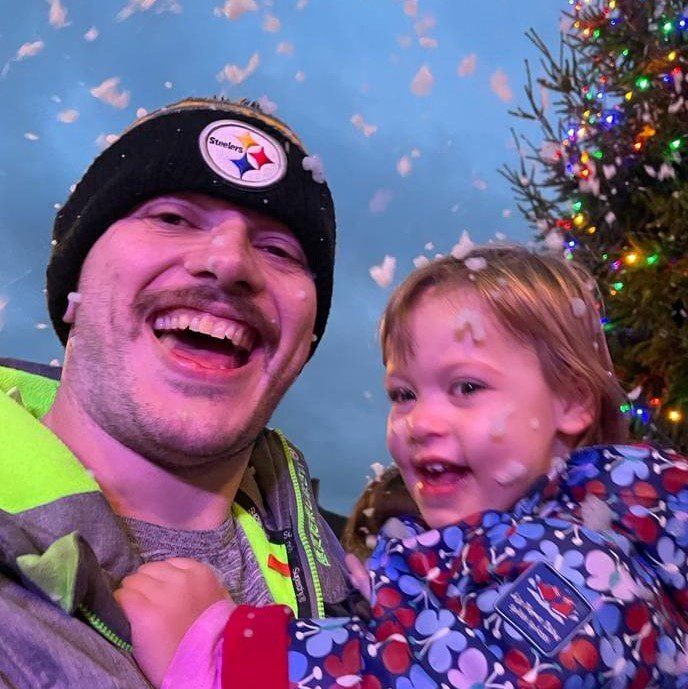 Scott Hutchings daughter Sienna, was diagnosed with CHAMP1 in May 2022.
After receiving the diagnosis there was very little information available for the geneticist to give so after taking to Google to find out more he discovered the CHAMP1 Research Foundation.
The Hutchings family are based in Dorset, England.
Having a background in IT and experience running charity events & fundraising, Scott took on the role of maintaining the CHAMP1 Foundation website and is currently in the process of setting up a CHAMP1 charity in the UK, aptly named CHAMP1UK.
Daniele (Daniel) Palumbo's son Tommaso (Tommy) born in 2020 was of the youngest diagnosed at 10 months old. 
He and his family lives in northern Italy, between Modena and Verona.
Reaching out to the CHAMP1 Research Foundation was our immediate reaction to the diagnosis and it was the right choice.
We have recently founded the CHAMP1 Foundation Europe as we need local identity for the fundraising and advocacy.
To earn money I have fun in IT world designing & fixing infrastructures and services.
I try to be the renaissance man for the Foundation.