About Jett
This is our younger son, Jett. Also known as our Jettyboy! He was diagnosed in July 2020 with CHAMP1 and he truly is our Champ! This ultra rare genetic mutation causes severe speech delay and intellectual disability, but that doesn't stop our sweet boy! He continues to persevere, always showing us that God has so much in store for his life, even at such an early age. 
Jett is always the first one to give a morning smile and he will never pass up a cuddle session. He is friendly, sociable and is always looking to give a high-five or hug to everyone he meets. We pray daily that his infectious, scrunchy nose, smile will lead others to know a God that loves them and is able to do all things (Ephesians 3:20). 
Jett works extra hard each week in various therapies. He is currently working on going up and down stairs, squatting, pointing with his index finger, and sign language. His big brother, Cal, is always near to give a helping hand and encouraging word. Jett does not hesitate to tell you when he's ready to move on from an activity, but he always gives 100% of himself in everything he does. We couldn't be more proud to be raising such an amazing CHAMP!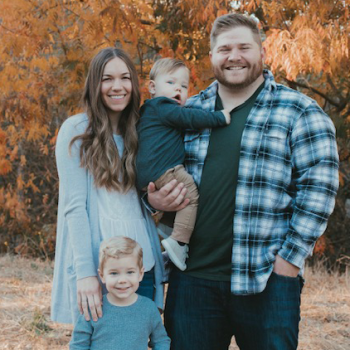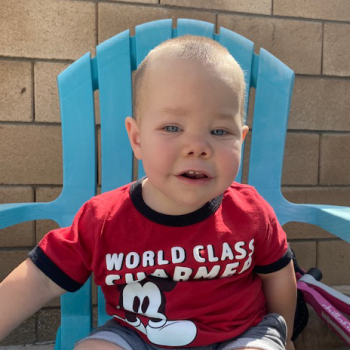 We are so proud to be raising a CHAMP1ON. There are many ways you can make a difference in supporting the Champ1 Research Foundation to help find treatments for children affected by CHAMP1.